Special Exhibits
The former packing floor of the mill, now Mill Commons, now features the museum store, cafe, changing exhibits, and visitor information. The exhibits are free to the public during regular museum hours and change two to three times per year.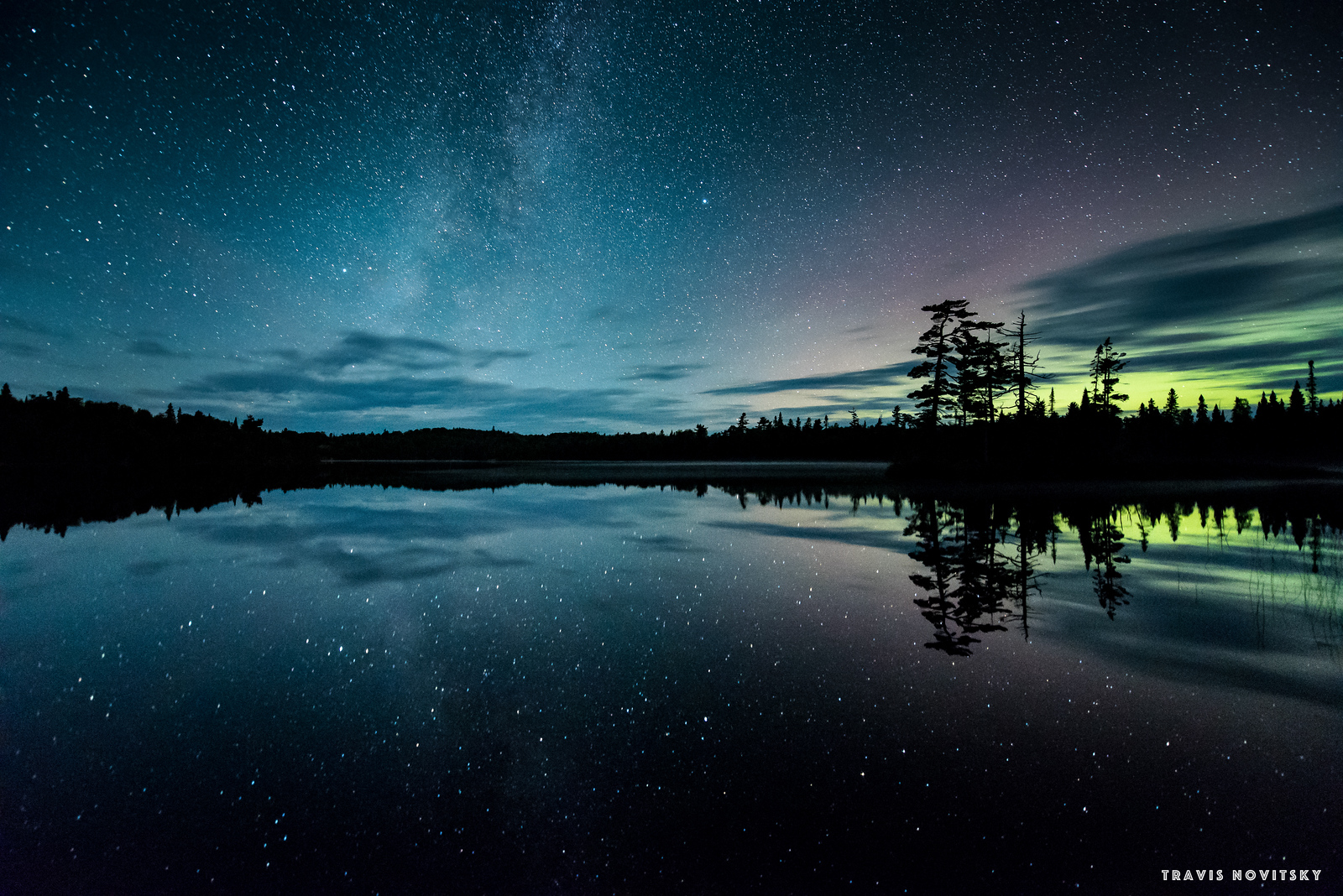 Spirits Dancing: Photographs of the Night Sky by Travis Novitsky
November 15, 2023 - April 7, 2024
The night sky has enchanted humans for millennia. We marvel at the wonder of the aurora, the glory of the Milky Way, and the peace that comes from stargazing.
Travis Novitsky captures these marvels in this exhibit of 15 photographs featured in the new book from the Minnesota Historical Society Press. In Spirits Dancing: The Night Sky, Indigenous Knowledge, and Living Connections to the Cosmos, Novitsky's photos are paired with insights from astrophysicist Annette S. Lee. 
The book reveals how the union of Western science and Indigenous knowledge enriches understanding of our place in the universe.
The exhibit is located in the museum's central Mill Commons, and is free and open to the public during regular museum hours through April 7, 2024.