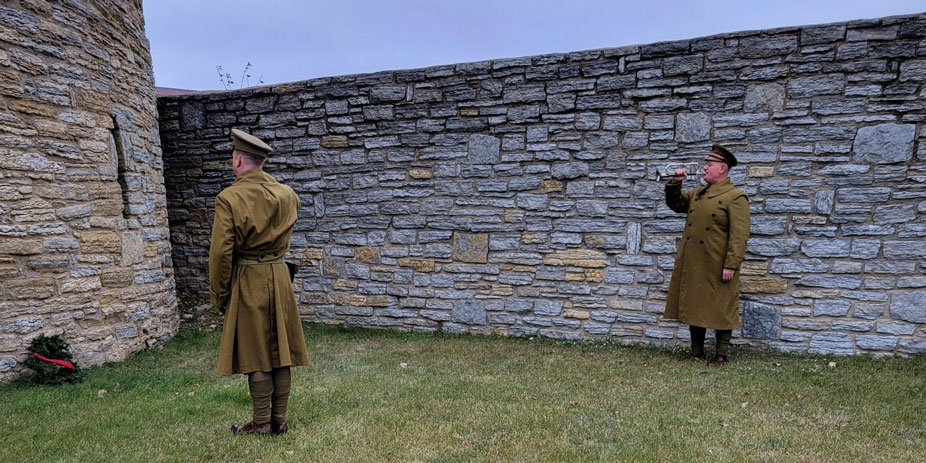 Veterans Day and Armistice Day
200 Tower Ave
Saint Paul, MN 55111
United States
About This Event
November 11 is known as Veterans Day, but it was originally "Armistice Day" in observance of the end of the Great War, or World War I.
Join Historic Fort Snelling staff for a wreath laying ceremony at the original 1820s Round Tower in observance of Veterans Day and Armistice Day.
Staff will be dressed in WWI era costuming, read a short poem, and conduct a bell ringing.
Questions? Contact us.
612-726-1171