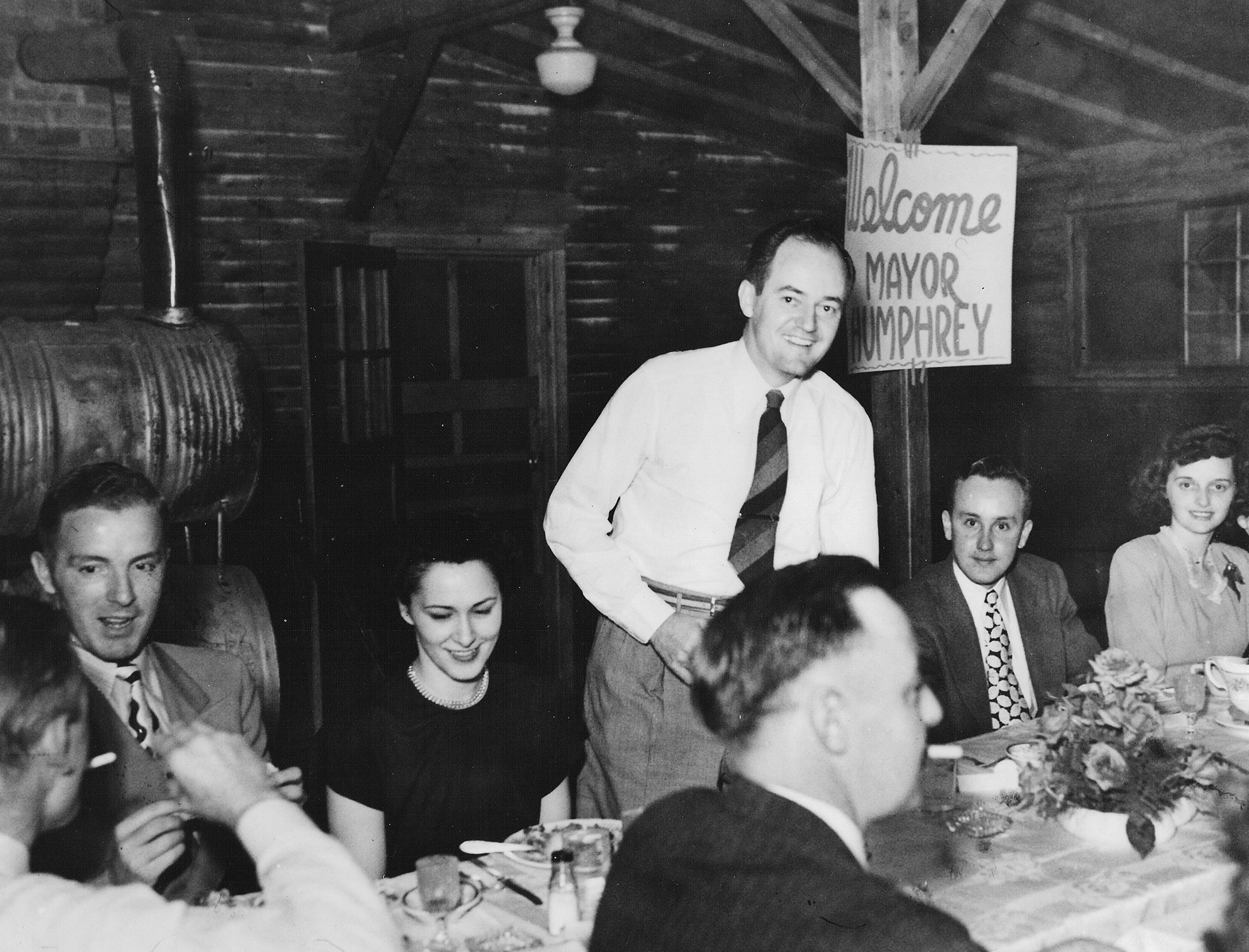 Mayor Humphrey: 75 Years Later
345 W. Kellogg Blvd.
St. Paul, MN 55102
United States
Cost
$16/MNHS members save 20%
About This Event
Join award-winning author Samuel G. Freedman and acclaimed filmmaker Mick Caouette for a program about Hubert Humphrey's formative years as Minneapolis mayor, a tenure which culminated with his landmark speech on civil rights at the 1948 Democratic National Convention. 75 years later, Caouette and Freedman offer new insights on the critical role Humphrey—and his years as mayor—played in the fight for civil rights.
The program includes the premiere of Caouette's new film, Mayor Humphrey of Minneapolis: 1945-48, and a talk by Freedman about his new book Into the Bright Sunshine: Young Hubert Humphrey and the Fight for Civil Rights.
--
Mick Caouette is an acclaimed documentary filmmaker who has produced five independent films, including Hubert H. Humphrey: The Art of the Possible, Mr Civil Rights: Thurgood Marshall and the NAACP, and Summoned: Frances Perkins and the General Welfare. His films have been broadcast on over 300 PBS stations across North America.
Samuel G. Freedman is an award-winning author, columnist, and professor. A former columnist for The New York Times and a professor at Columbia University, he is the author of the ten acclaimed books. His book Small Victories was a finalist for the National Book Award and his book The Inheritance was a finalist for the 1997 Pulitzer Prize.
Cost
$16/MNHS members save 20%
Questions? Contact us.
651-259-3000